Theragun 24K Gold PRO
Our professional-grade smart percussive therapy device, elevated with special edition real 24K gold plating. Enhance muscle recovery, release stress and tension, and soothe discomfort with a deep muscle treatment in a league of its own. We stand by the 24K Gold PRO's gold standard quality and durability with an industry-leading 2-year warranty.
SPECIAL EDITION SERIAL NUMBER. With only 550 in existence, every 24K Gold PRO features a bespoke serial number engraved into its gold-plated nameplate. A Certificate of Authenticity denoting its special edition status proves you're one of a rare group of people to ever own one.
Why Theragun 24K Gold PRO ?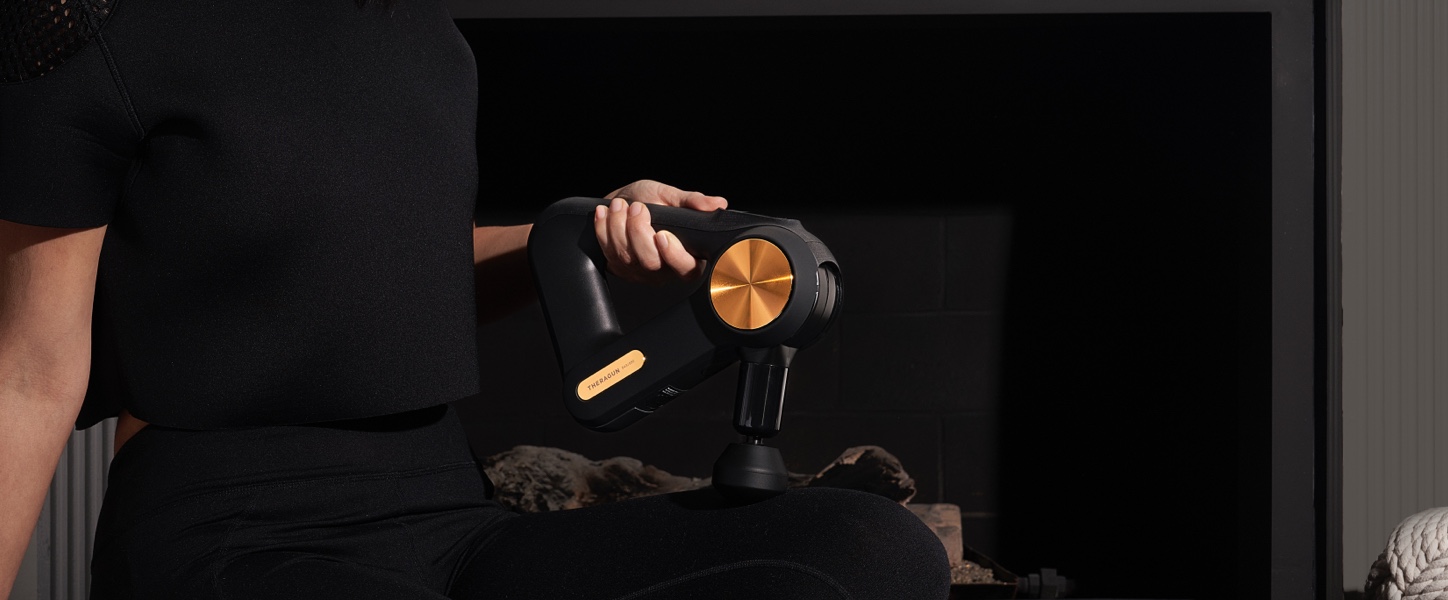 Special Edition 24K Gold
QX150 Motor with QuietForce Technology™
300-Minute Total Battery Life
Smart App Integration with Bluetooth®
OLED Screen with Force Meter
Customizable Speed Range
Theragun 24K Gold PRO Features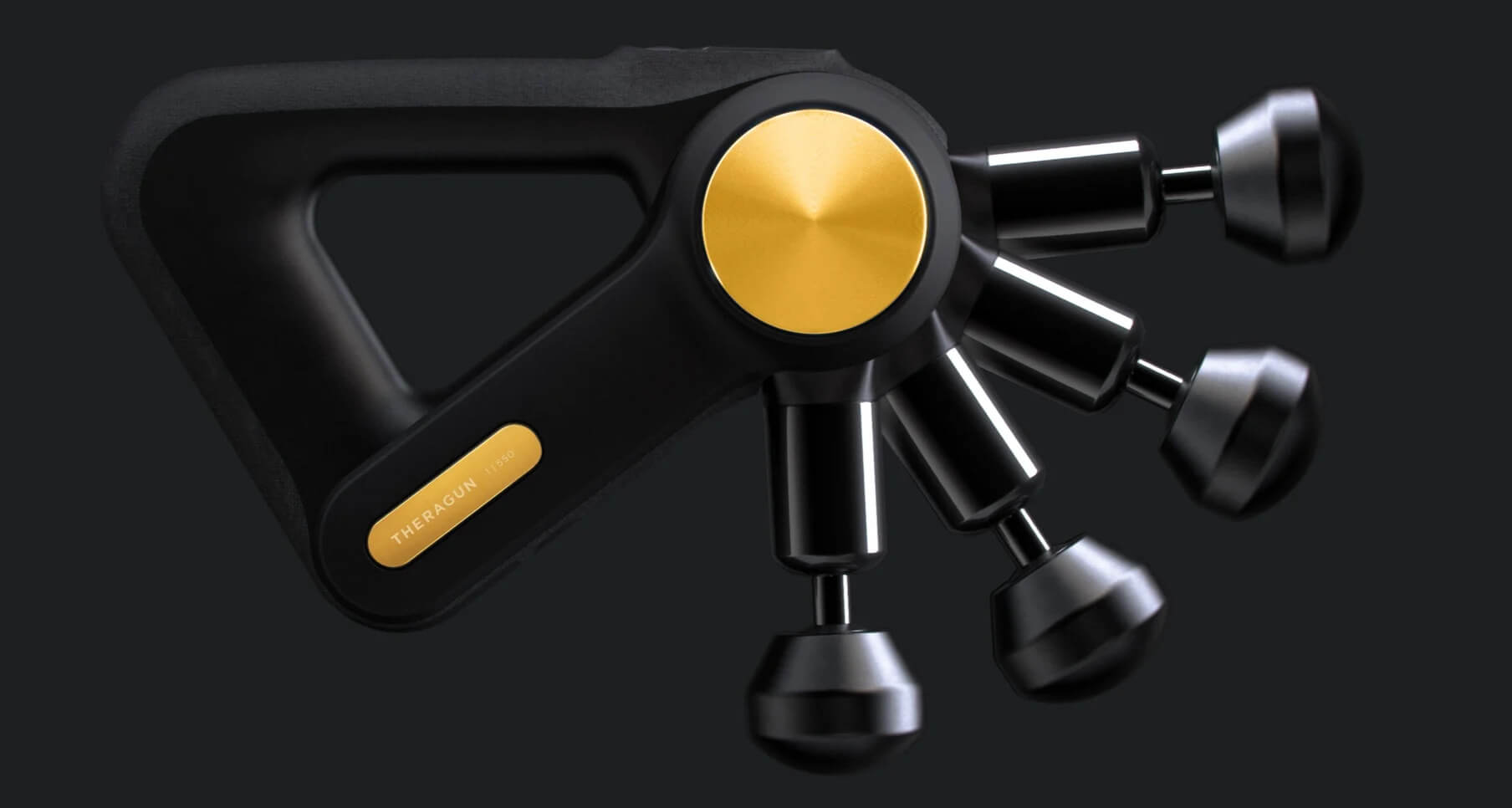 The PRO offers 4 unique arm positions designed to create ideal angles to reach any area of the body. Our patented Theragun Triangle ergonomic handle design allows you to hold the device in a number of ways while actively reducing strain on your hands, wrists, and arms.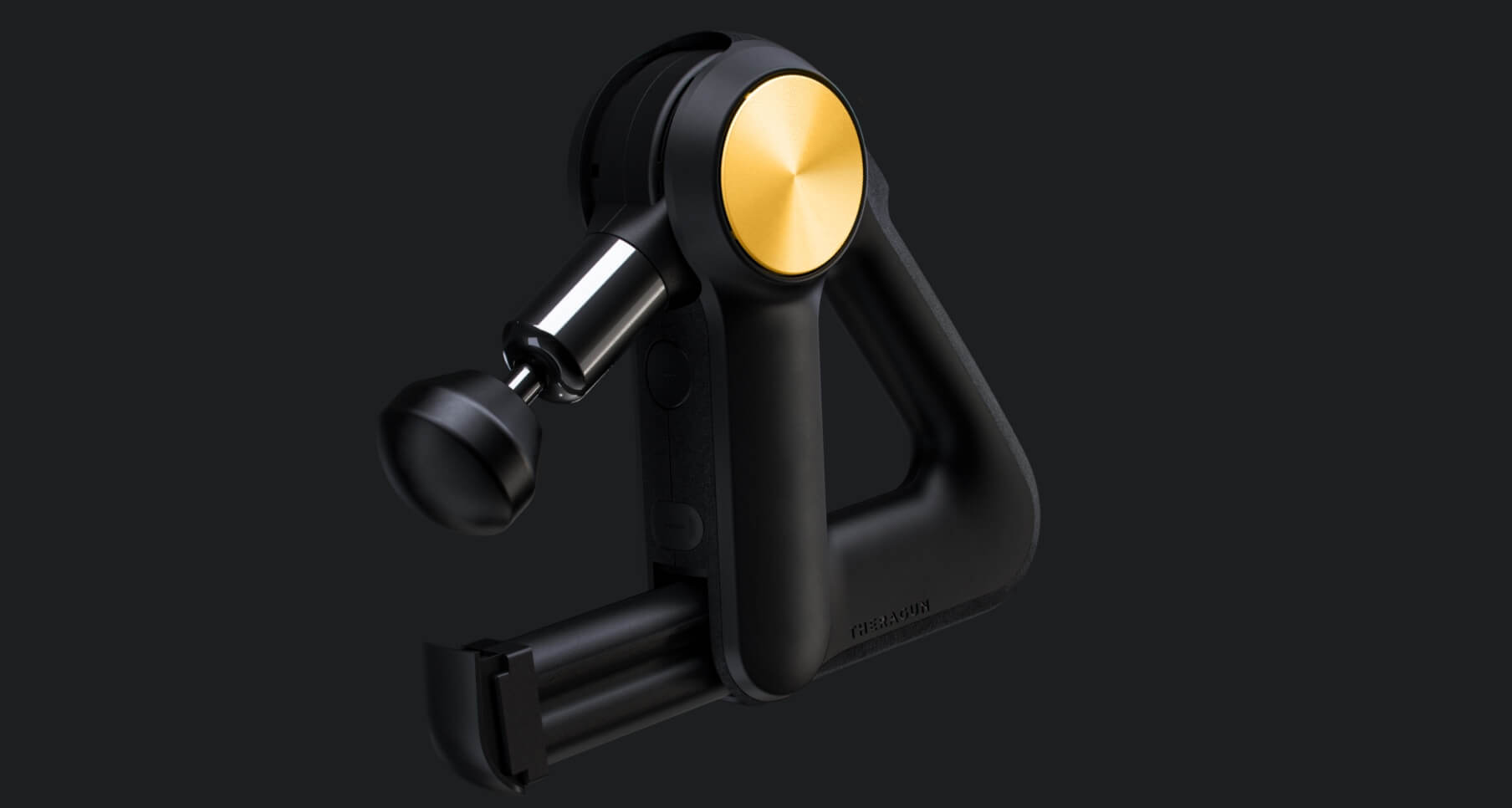 PRO includes 2 rechargeable lithium-ion batteries with 150 minutes of battery life each. Charge one battery while the other is in use and continuously swap them for all-day run time. It's also wireless charging enabled, so you can conveniently charge the device in its wireless charging stand (sold separately).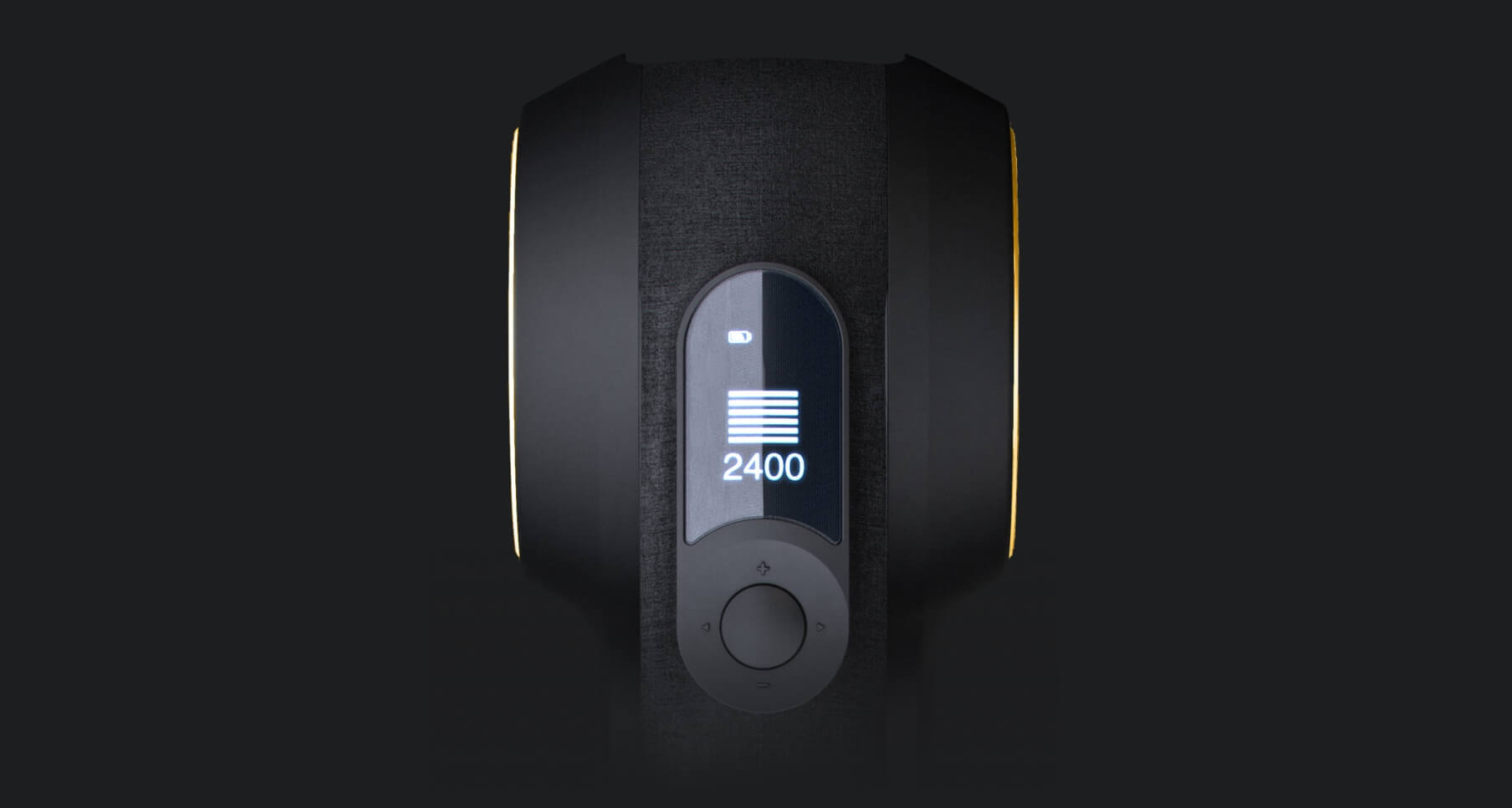 The OLED screen gives you complete control over your recovery routine by conveniently displaying your current speed and a responsive force meter. And if you leave your phone in the locker room or at home, you can toggle between up to 3 preset treatments saved to your device from the Therabody app.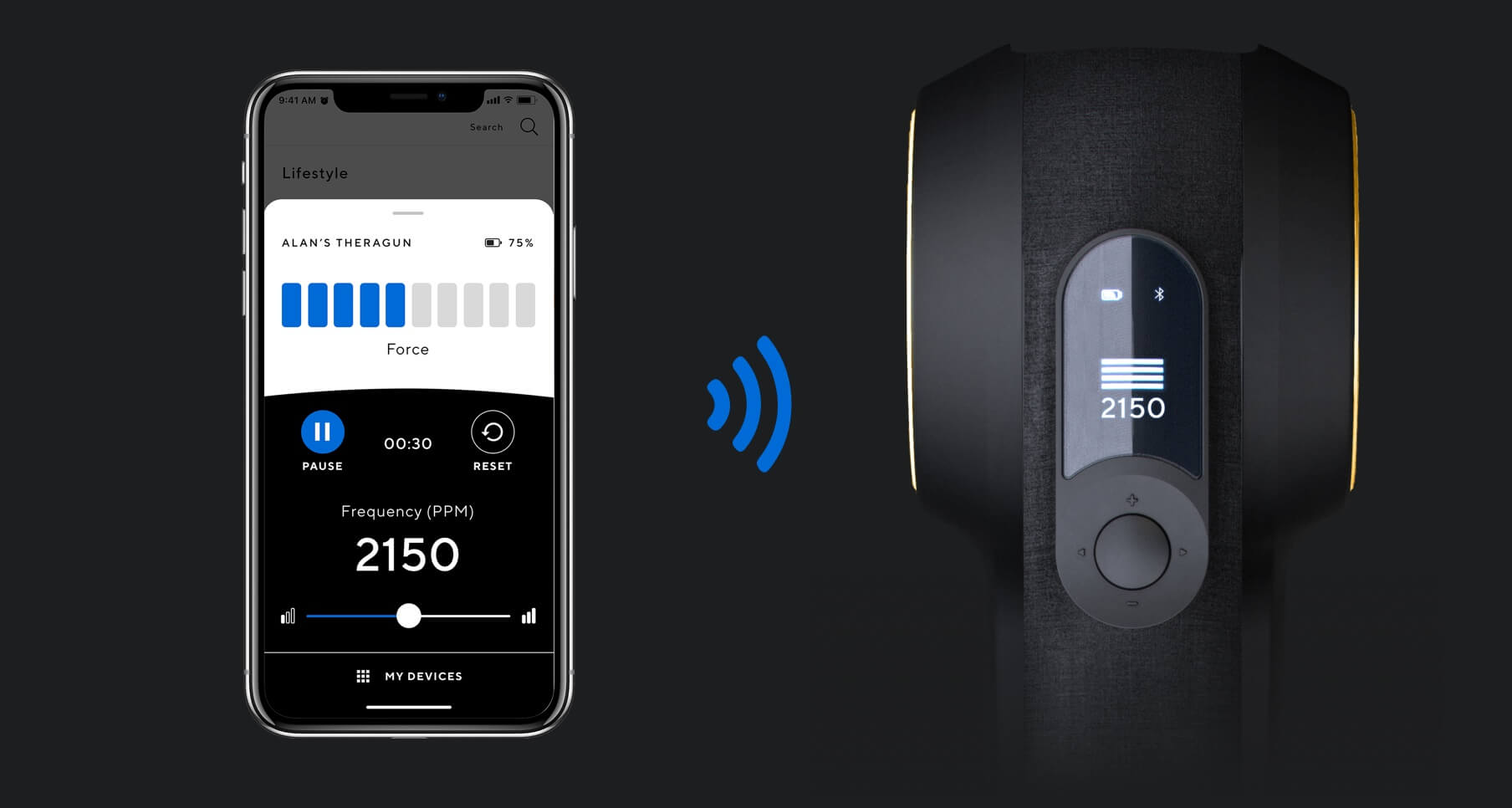 Whether you're treating sensitive areas or need the full power of the device, the PRO can be controlled in the app via Bluetooth® to select any speed between our scientifically calibrated 1750-2400 PPM range. It also comes with 5 built-in speeds (1750, 1900, 2100, 2200, 2400 percussions per minute).
How it Works ?

The key to true deep muscle treatment is a precise amplitude—essentially how far the arm or shaft of the device extends and retracts to reach the body and deliver each percussion. The Theragun stands apart with a 16 mm amplitude that reaches 60% deeper into muscle than average massagers.

Most low-amplitude, high-speed massagers rapidly vibrate and desensitize the skin. Going beyond mere vibration, the Theragun actually leaves the surface of the skin at 40 times per second, allowing it to target a localized area of the body without the brain acclimating to the stimulation.

When our founder Dr. Jason Wersland searched for a natural solution for his pain, the devices he tried didn't get to the root of his discomfort. Thirteen versions later, the PRO delivers our unique amplitude and speed with up to 60 lbs. force without stalling - a powerful, potent dose for greater circulation and tension release.
Attachments
6 easy-to-clean attachments
What touches your body matters, and hard plastic can harm the body. That's why all of our attachments, with the exception of the ultra-gentle Supersoft, are made with non-porous closed-cell foam that can be easily wiped clean for a more hygienic experience.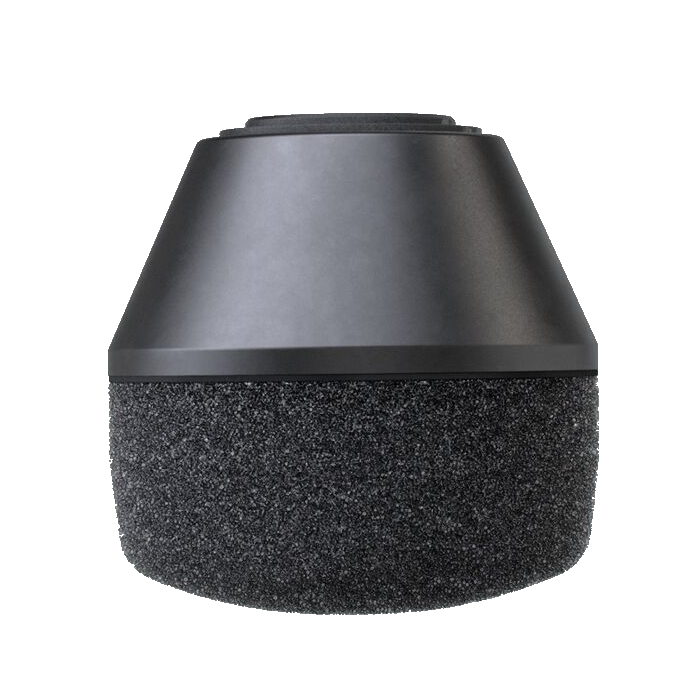 Supersoft™
An ultra-gentle option for especially sensitive or sore areas, and areas near bones or joints.
(1/10 Imapct Level)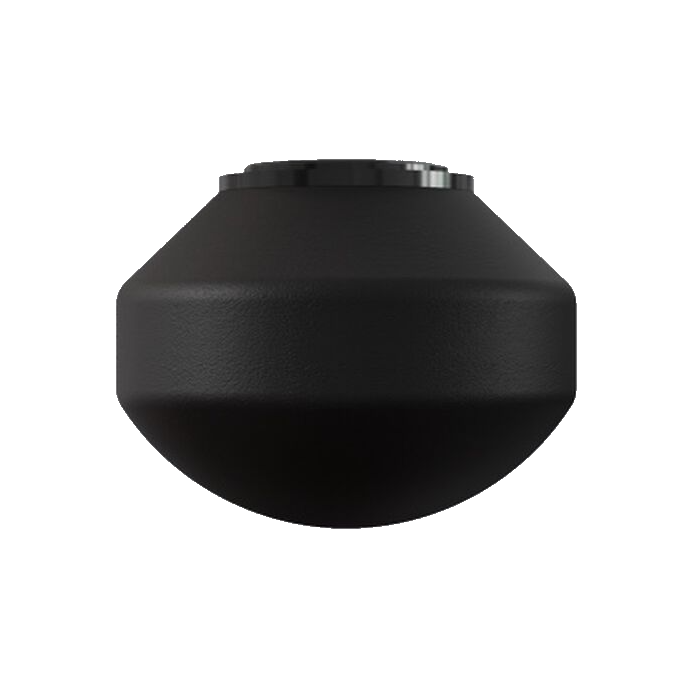 Dampener
Used mostly for tender or bony areas. Perfect for overall use.
(3/10 Imapct Level)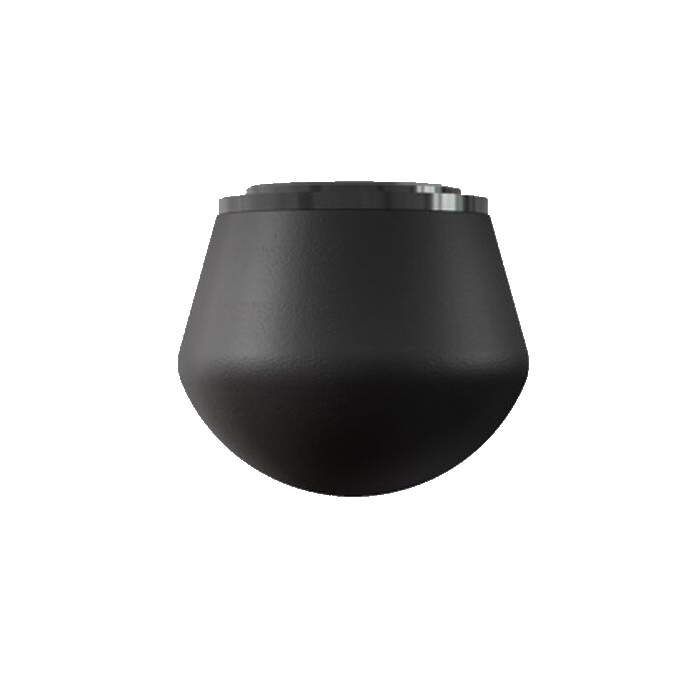 Standard Ball
Perfect for overall use on large and small muscle groups.
(5/10 Imapct Level)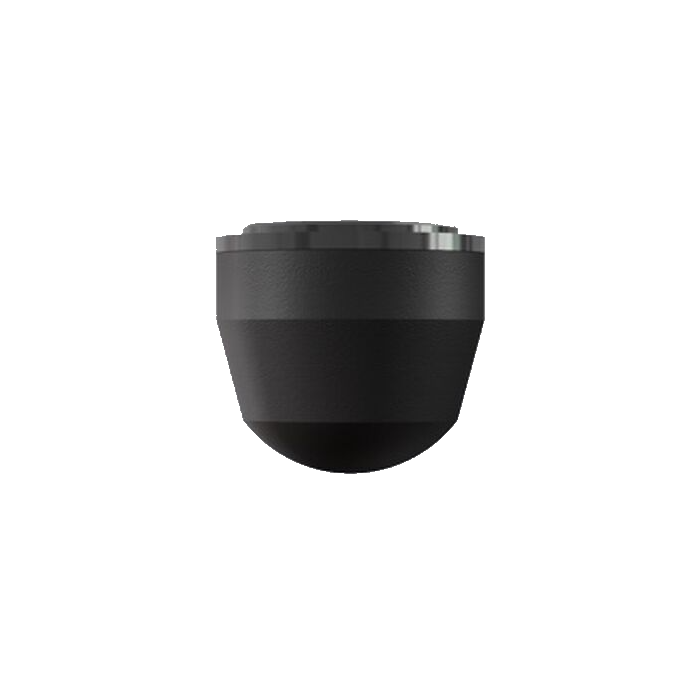 Thumb
Used mostly for trigger points and the lower back.
(7/10 Imapct Level)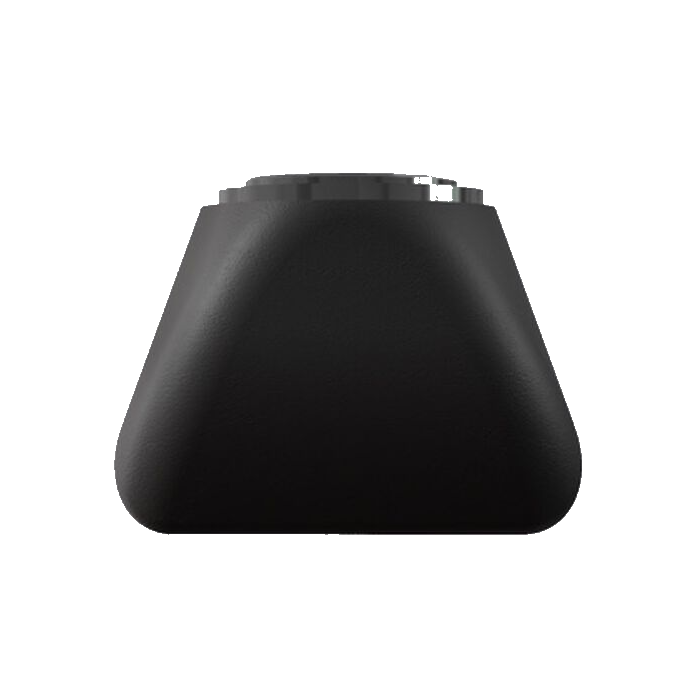 Wedge
Perfect for shoulder blades and IT Bands. Increases blood flow and reduces tension where you need it the most.
(5/10 Imapct Level)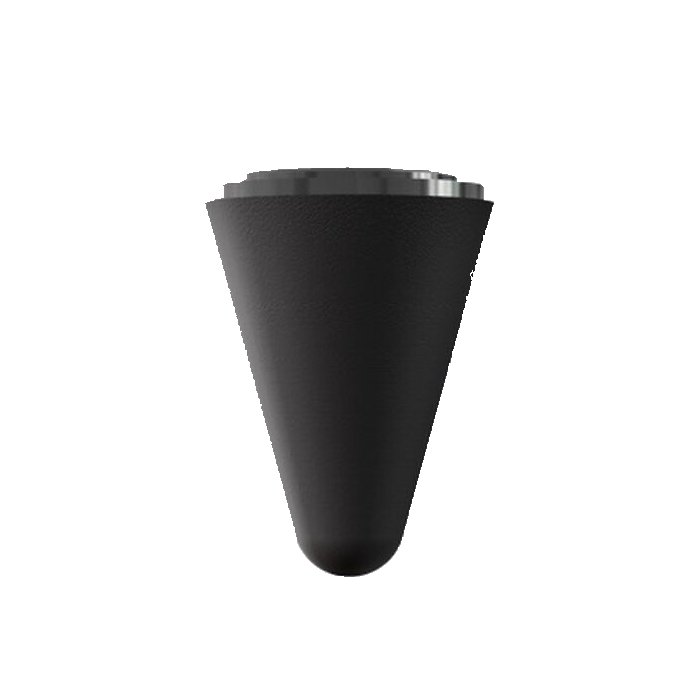 Cone
Used mostly for pinpoint muscle treatment, including the hands and feet.
(10/10 Imapct Level)
In the box and extra accessories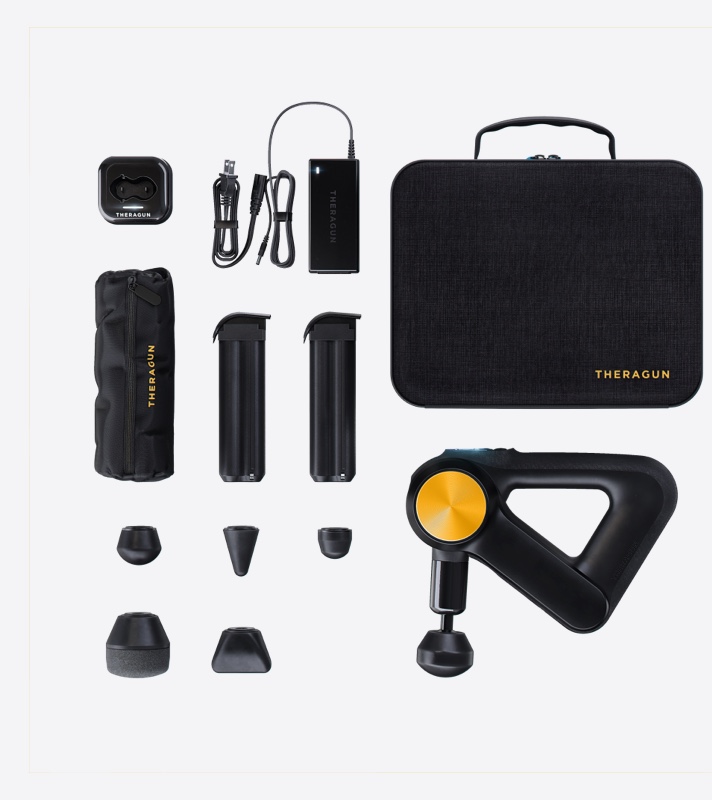 What's Included
Protective Carrying Case;
6 Attachments with Travel Pouch;
2 Rechargeable Lithium-ion Batteries;
Lithium-ion Battery Charger.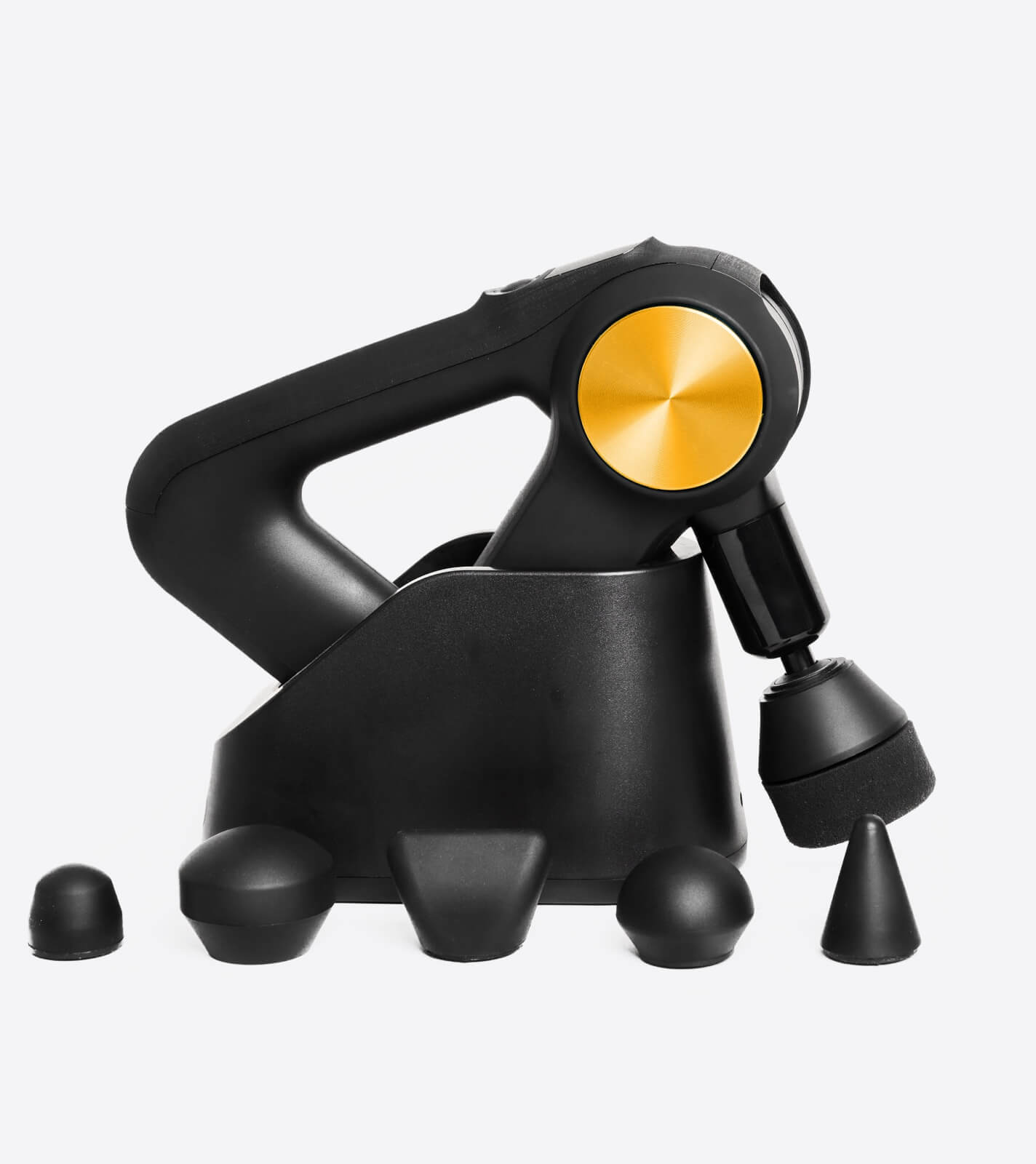 PRO accessories
Our new 4th generation accessories make your treatment experience more seamless than ever. PRO is compatible with these convenient, treatment-enhancing accessories.
PRO Wireless Charging Stand;
Multi-Device Wireless Charger;
All 4th Generation Attachments;