TriggerPoint Acucurve Cane
Improve your flexibility and upper body movement with the help of the AcuCurve Cane massage stick. The unique AcuLoop grip allows for user-friendly handling and helps provide the counterweight needed to not only target out-of-reach pains, but to do so without sacrificing pressure. This massage stick is an easy-to-use and effective at-home remedy to relieve muscle stress. Not all muscle and joint aches are easy to address, but with the help of this massage stick, you can take the initiative in targeting sensitive areas. Hard-to-reach areas such as the traps, t-spine, foot, and calf are now more accessible than ever with the AcuCurve Cane.
Why Triggerpoint Acucurve Cane ?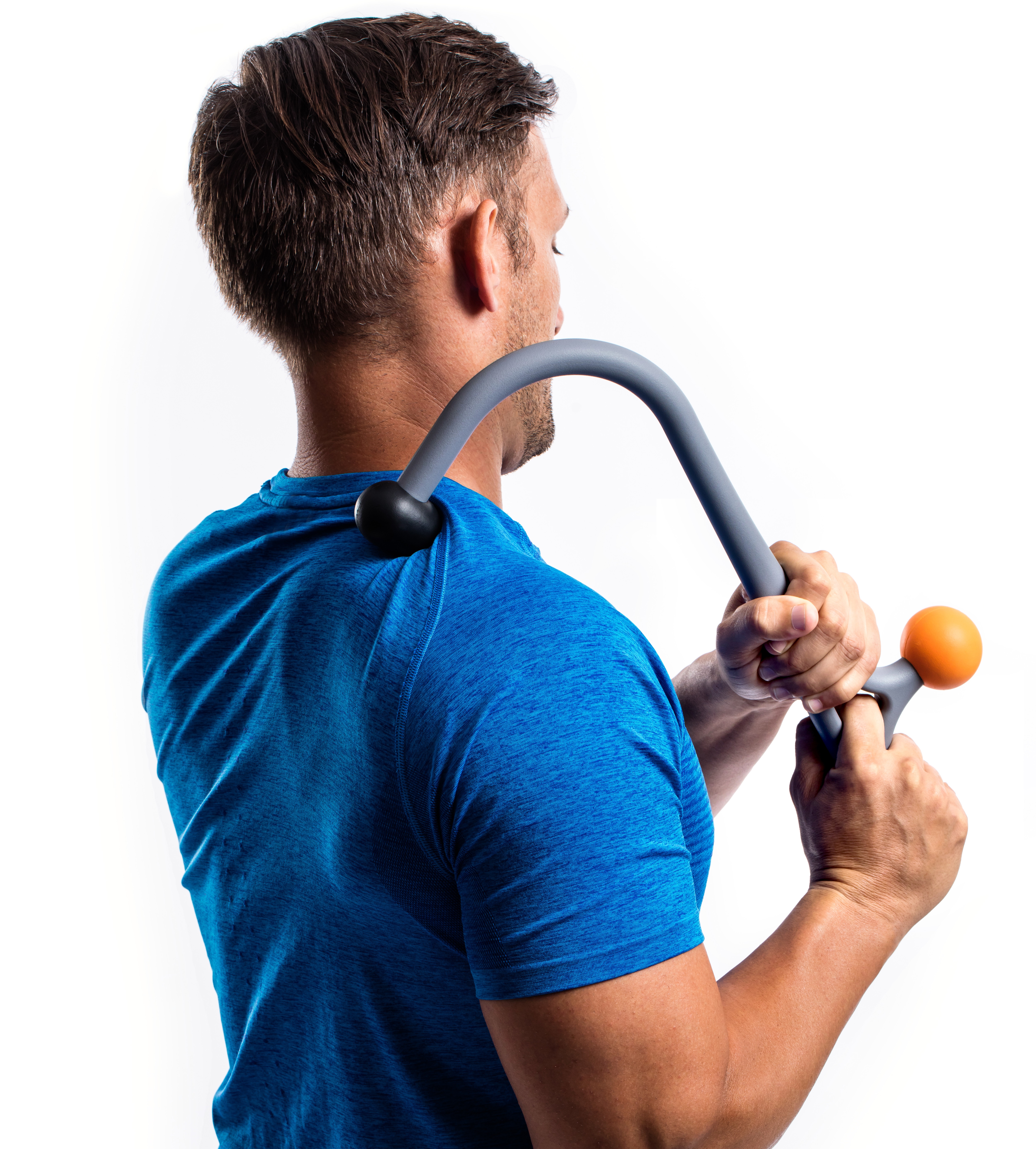 Features
Ergonomic massage cane design targets hard-to-reach muscle aches and pains specifically in the neck, back, and shoulders;
Extra firm drop tip provides precise pressure for eliminating deep tissue knots and muscle soreness;
Versatile and simple-to-use massage tool for athletes, desk workers, travelers, seniors or anyone who suffers from muscular aches and pains;
Double massage ball design effectively releases tight muscles surrounding the spine to relieve pain and improve upper body mobility;
Unique AcuLoop grip allows for user-friendly gripping and helps leverage product when applying pressure to muscles;
Backed by 1 year manufacturer's warranty.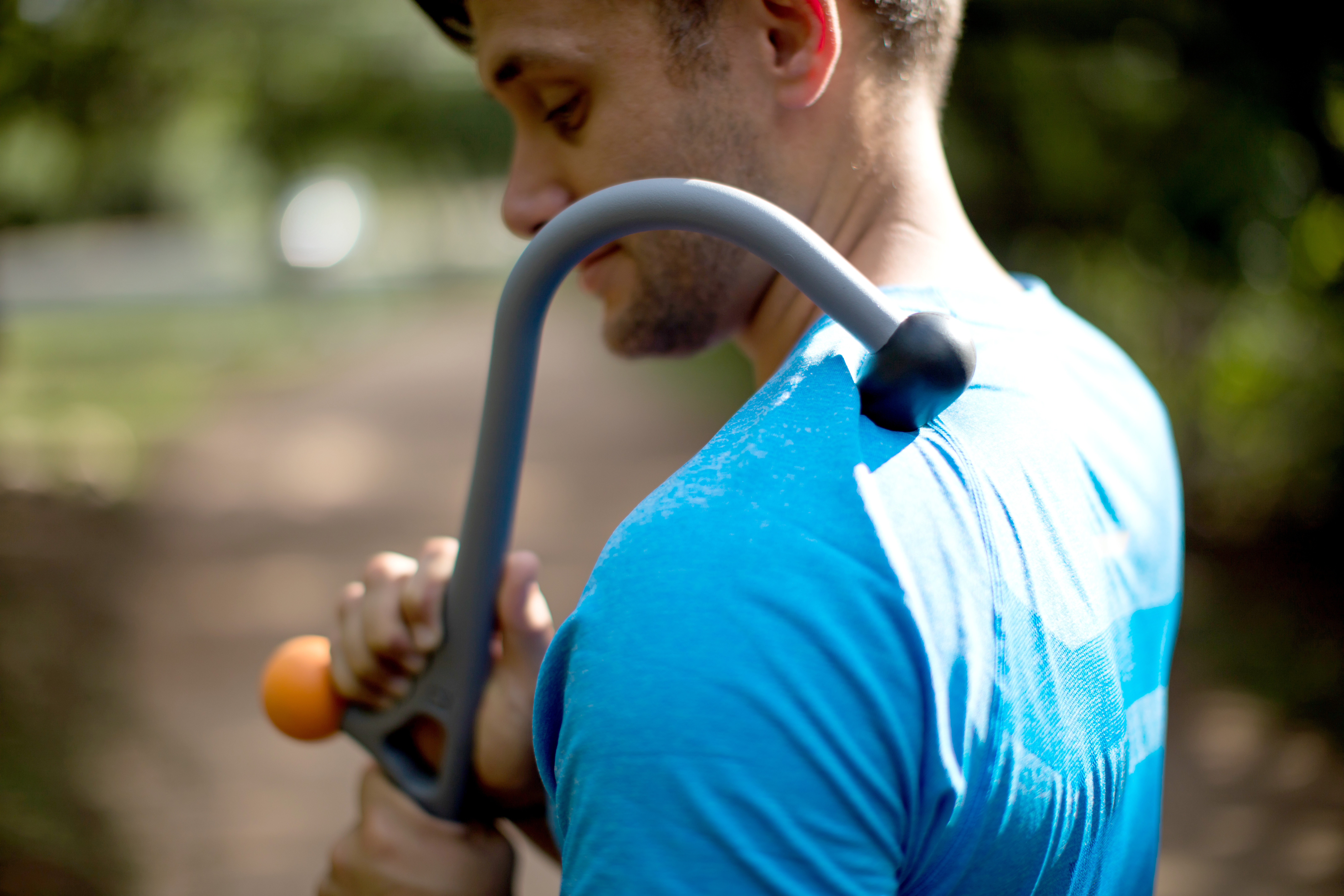 How to Use It
Constructed to fit comfortably in your hand, used against a wall, or other hard surface, the AcuCurve Cane is uniquely designed to release tightness across a variety of muscles. From hard-to-reach areas like the neck, back, and shoulders, to tired muscles in your calves and feet, you'll be able to relieve pain with ease.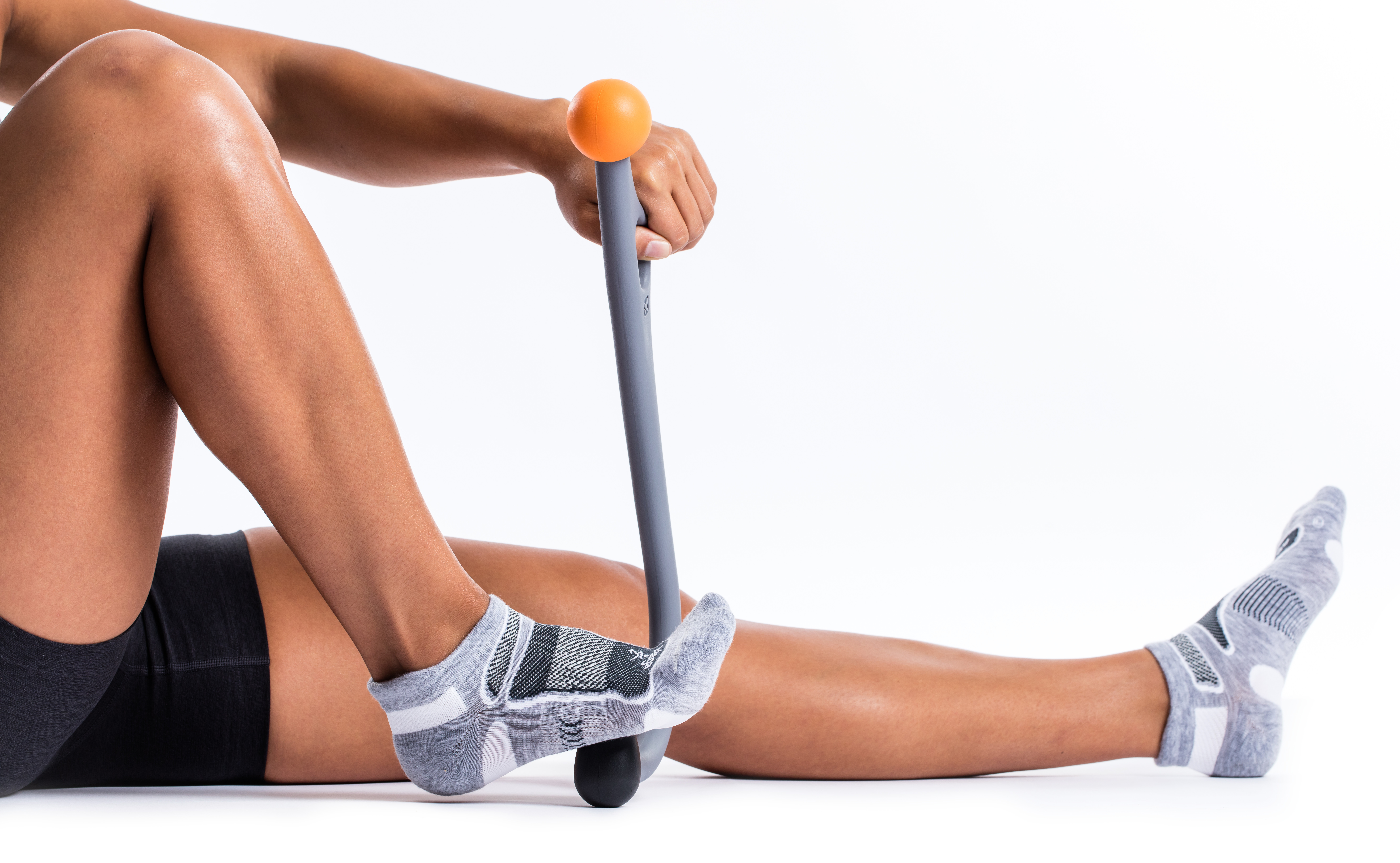 Where to Use It
Whether at home, at the gym, or on-the-go, you'll be able use the AcuCurve Cane to sooth tight and sore muscle knots without assistance. The ergonomic handle makes it easy to leverage pressure and release muscle tightness wherever you are, while standing or sitting down.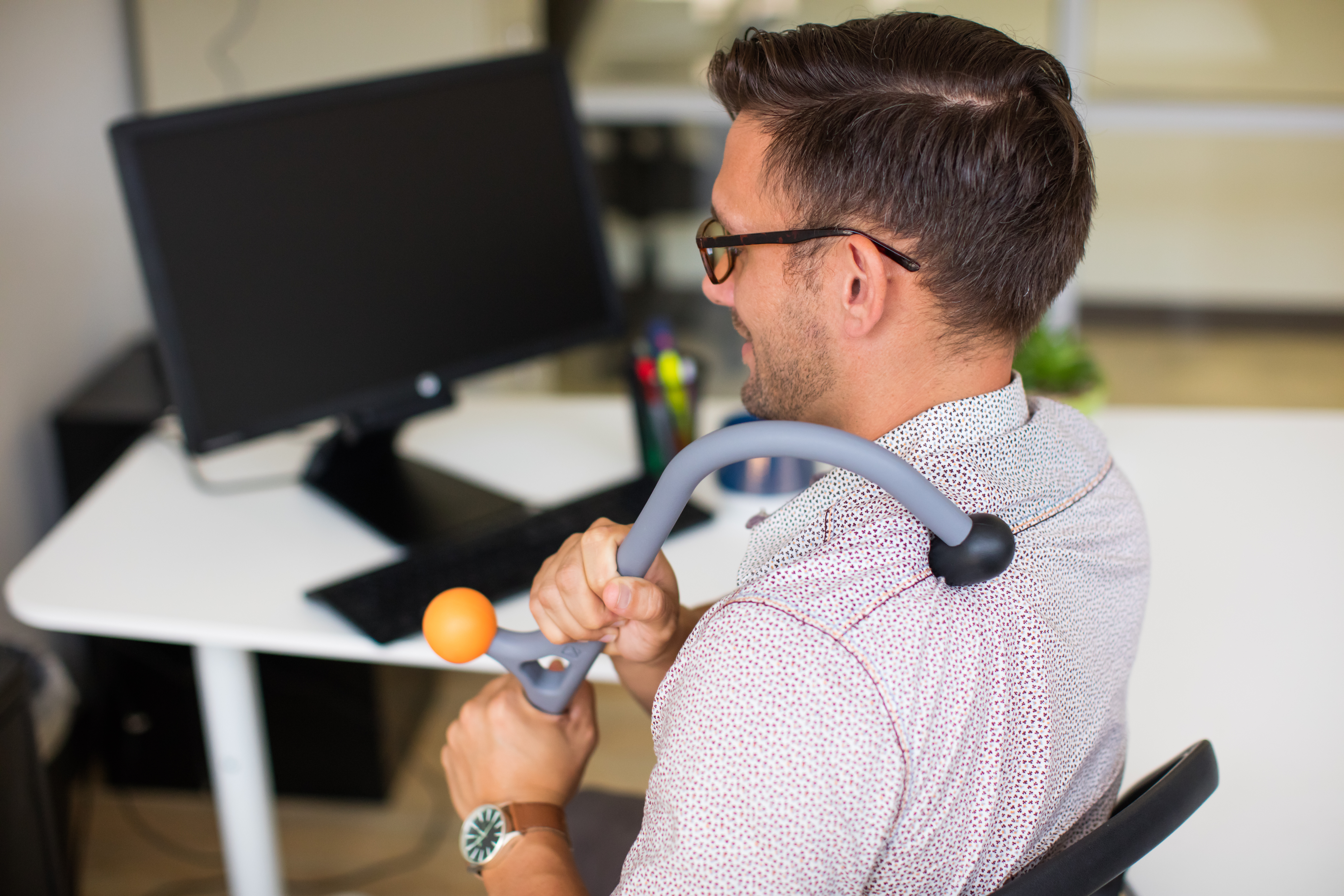 Helpful Features
Great for runners, hikers, and those on their feet all day, the AcuCurve Cane is ideal for reliving foot maladies like plantar fasciitis. The handle makes it easy to leverage pressure, while the extra firm tip provides precise pressure to those deep tissue knots.