6 elastic and robust loops, all strengths/colors included, Length 32cm x Width 6cm, with wash net and exercise card
The miniband that feels really good on the skin. No rolling up, no pulling, and yet robust and tear-resistant. For effective training – anywhere and anytime.
Set includes all of the resistance levels:
Rehab, X-Light, Yellow
Core, Light, Orange
Prehab, Medium, Moderate, Red
Athletic, Solid, Green
Power, Heavy, Blue
Professional, X-heavy, Extreme, Black
Made in Germany
Eco-certificate
Washable up to 60° C
Due to innovative material and special design with sewn-in loops, our FLEXVIT Mini offers significant advantages compared to other fitness bands:
No dermal contact with rubber/latex (i.e. even suitable for allergy sufferers and usage in the clinic)
Exceptionally attractive haptics
Soft and good to your skin, no pulling of the hair
No rolling up during the exercises
Cracks rather unlikely and if so, then without impairment of the functionality
Application:
Physiotherapy, rehabilitation and personal training
Athletic training in team and individual sports
Fitness training at home, on the road and in the gym
Training focus:
Stabilization and activation of muscles and muscle chains
Mobilization of knee, ankle, hip and shoulders
Stabilization of the trunk
Strengthening of small, medium and large gluteal muscles
Further application:
Supporting correct exercise execution (e.g. for knee bends)
Supporting the targeting of certain muscles (e.g. in hip-thrust)
Some exercises: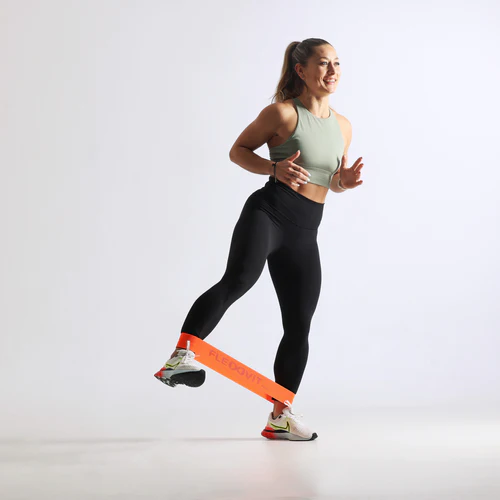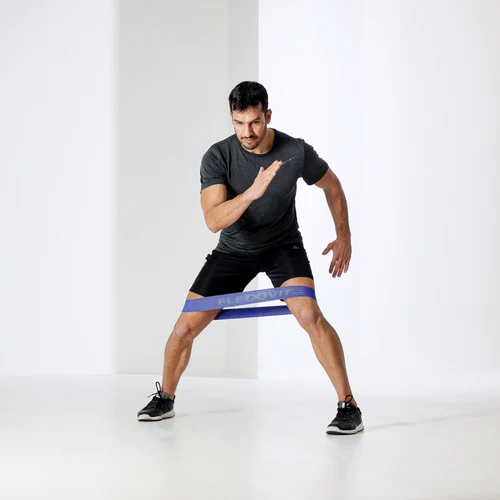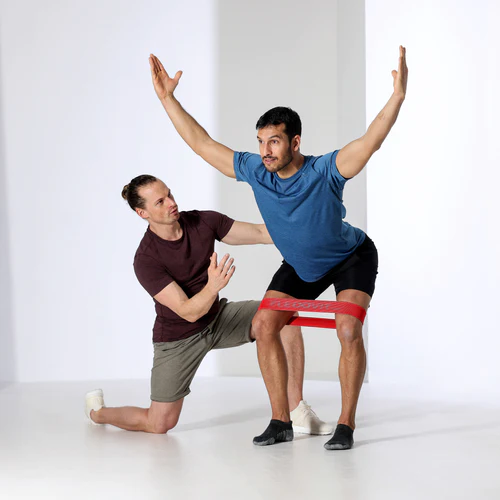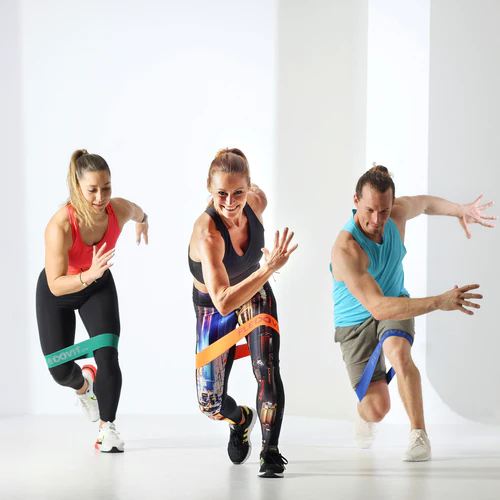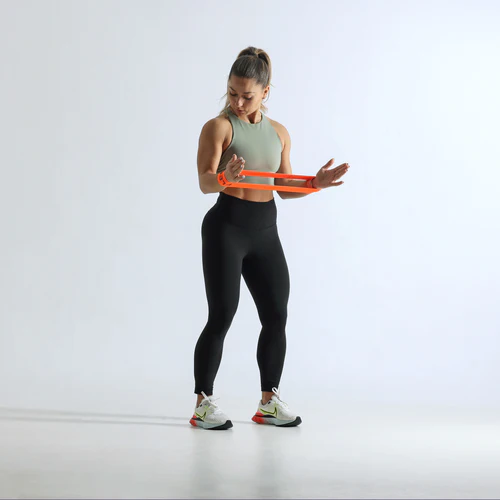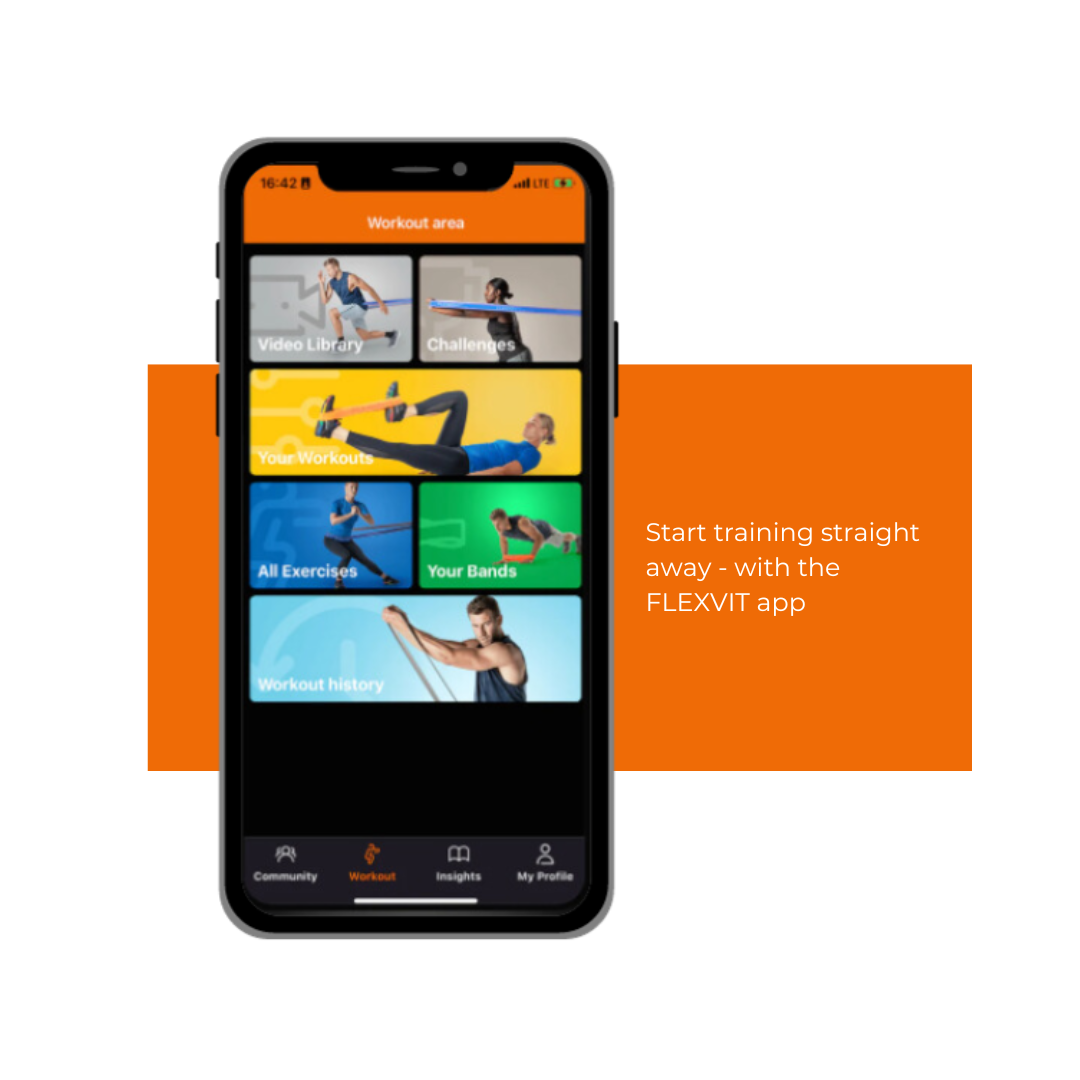 Start training right away - with the FLEXVIT app
With our free app, you'll get over 400 exercises with FLEXVIT bands. Ready-made workouts are regularly available for instant training.
You can also create your own workouts and exercises and share them with your community. With a workout diary, you can make your progress visible. Tips, news and background information make the app a daily companion.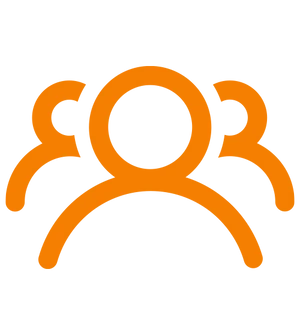 Diversity

With the FLEXVIT app, you have access to a wide range of exercises and workouts so you never get bored.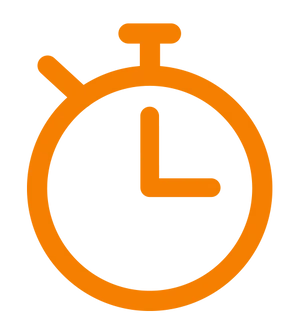 New content

The FLEXVIT app offers new workouts and content regularly, so you can always try something new and improve.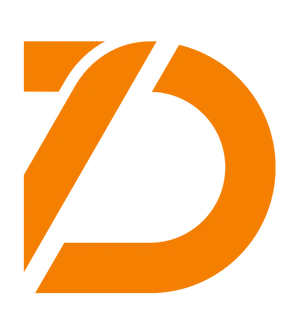 Days 7

The FLEXVIT app is based on our functional training concept and teaches you to think about movements, not isolated muscles.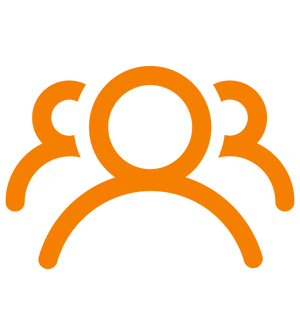 Community

In the FLEXVIT Community you can share your workouts and get inspired by the exercises and workouts of like-minded people.