Elastic and robust loop, yellow with logo, ca. L32cm x W6cm, resistance: extra light, Made in Germany, with exercise card
Possibly the most versatile fitness band on the market, which also feels incomparably good. Thanks to its innovative design with sewn-in loops, it offers endless exercise possibilities – limited only by its own creativity.
3 Strengths for all requirements (light - orange, medium - green, heavy - blue)
Great stretchability allows full movement amplitude of all extremities
Winner of the Plus X Award
Made in Germany
Eco-certificate
Thanks to the innovative material and the special design, our FLEXVIT Multi offers decisive advantages compared to other fitness bands:
No wrapping of hands necessary
Fixed loops make it easy to adjust your height and/or exercise
Resistance almost unlimited variable (progression, regression)
No skin contact with rubber/latex (therefore suitable for allergy sufferers and use in the clinic)
Extraordinarily attractive feel
No rolling up during exercises
Cracks rather unlikely and if, then without compromising the functioning of the band
Applications:
Physiotherapy, rehabilitation and personal training
Athletic training in team and individual sports
Fitness training at home, on the go and in the gym
Training focus:
Unbound whole body training
Stabilization, activation, strengthening and stretching
Flexibility
Other possible applications:
Muscle length training
Fascia training
Some exercises: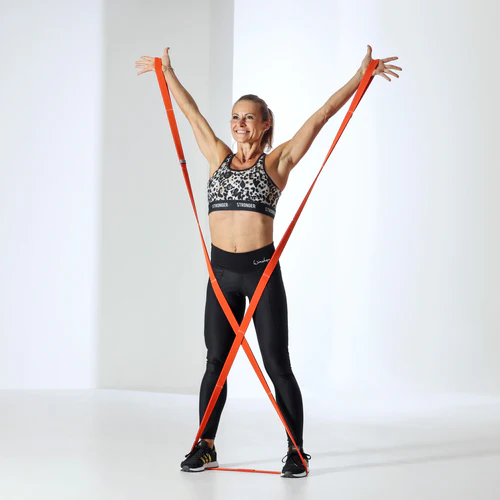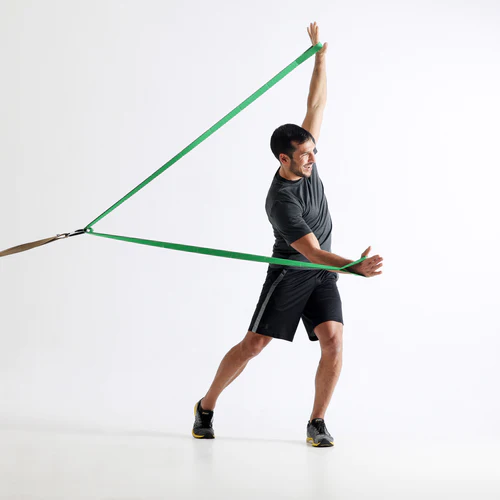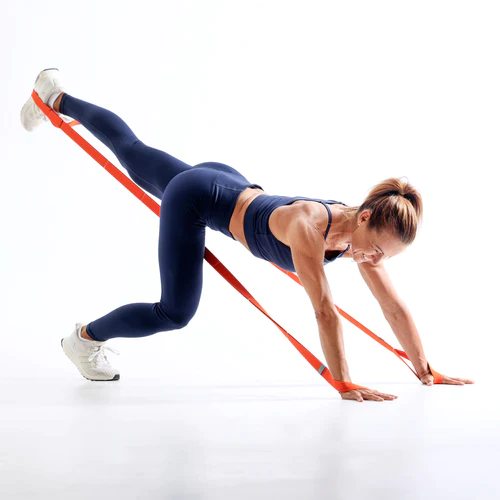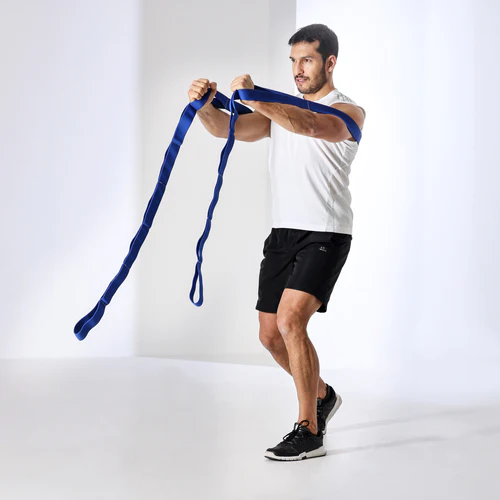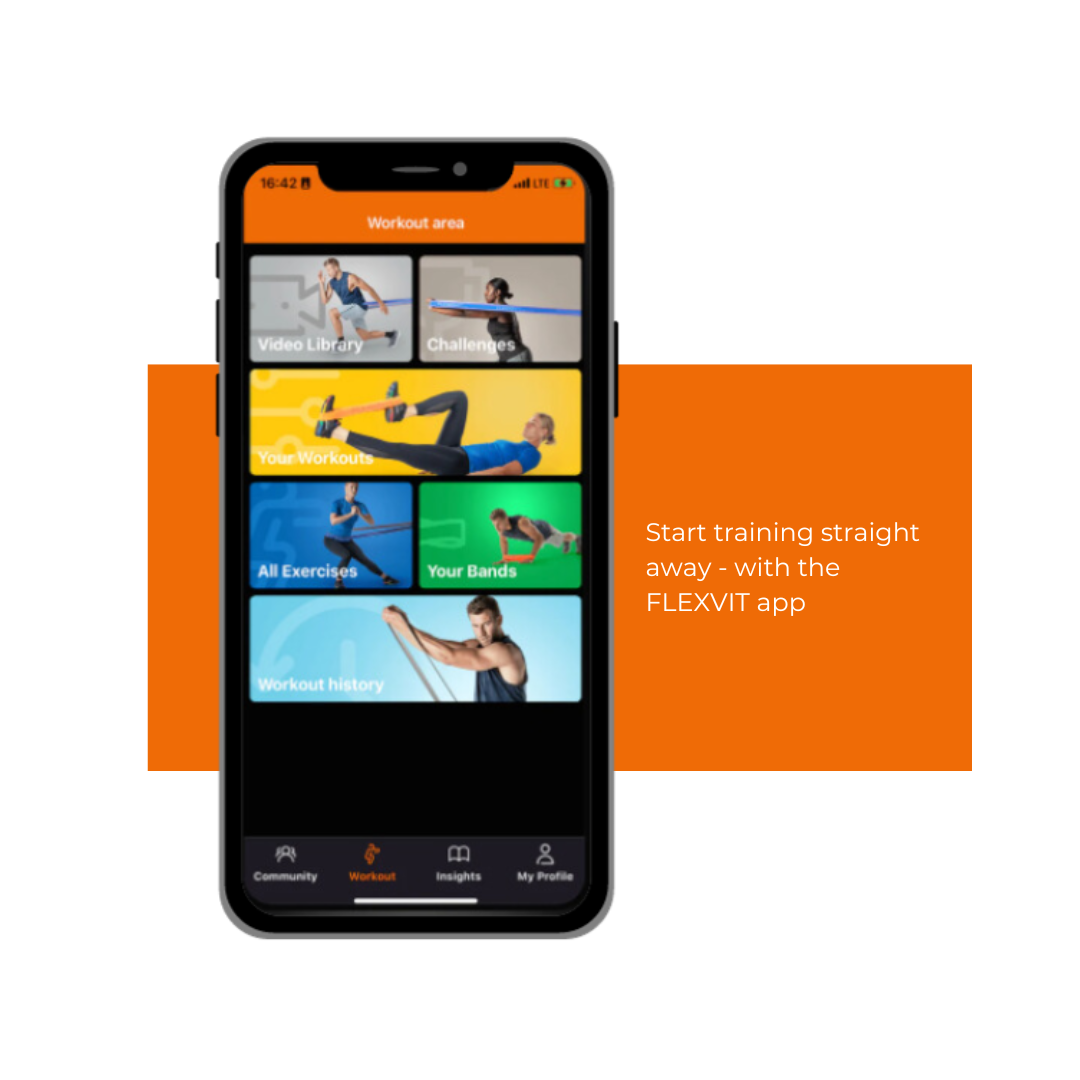 Start training right away - with the FLEXVIT app
With our free app, you'll get over 400 exercises with FLEXVIT bands. Ready-made workouts are regularly available for instant training.
You can also create your own workouts and exercises and share them with your community. With a workout diary, you can make your progress visible. Tips, news and background information make the app a daily companion.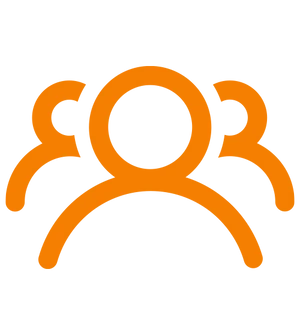 Diversity

With the FLEXVIT app, you have access to a wide range of exercises and workouts so you never get bored.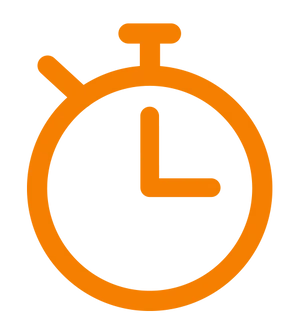 New content

The FLEXVIT app offers new workouts and content regularly, so you can always try something new and improve.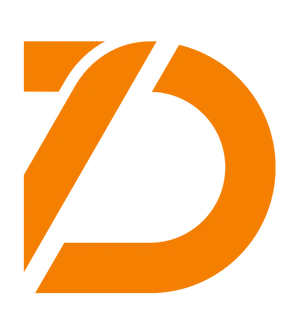 Days 7

The FLEXVIT app is based on our functional training concept and teaches you to think about movements, not isolated muscles.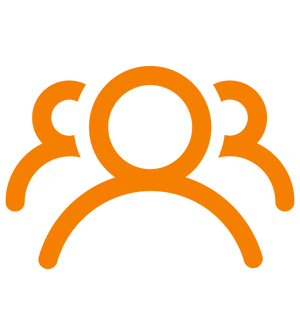 Community

In the FLEXVIT Community you can share your workouts and get inspired by the exercises and workouts of like-minded people.