ASSAULTRUNNER PRO
AssaultRunner PRO manual treadmill from Assault Fitness is a motor-free, indoor running machine designed for elite fitness training and High Intensity Interval Training (HIIT). Previously known as the Assault AirRunner, the Assault Runner PRO completely redefines the manual treadmill, offering superior steel construction, dependable stability, and no-limits functionality in a streamlined, energy-efficient design. Few high-performance running machines are as lightweight and portable - built-in transport wheels as the AssaultRunner PRO and its compact footprint makes it adaptable to just about any type of training space. A regular treadmill has a motor which is pushing your legs. With an AssaultRunner you are the motor. This motorless treadmill uses no electricity, running instead on the energy produced by the user's own movement. Whether you're a beginner athlete or a competitor at the highest levels, the machine can instantly conform to your desired speed, even if you change your output randomly at will. There is no maximum speed setting – if you want to push your limits during a workout, the AssaultRunner will be uniquely up to the task.
WHY ASSAULTRUNNER PRO?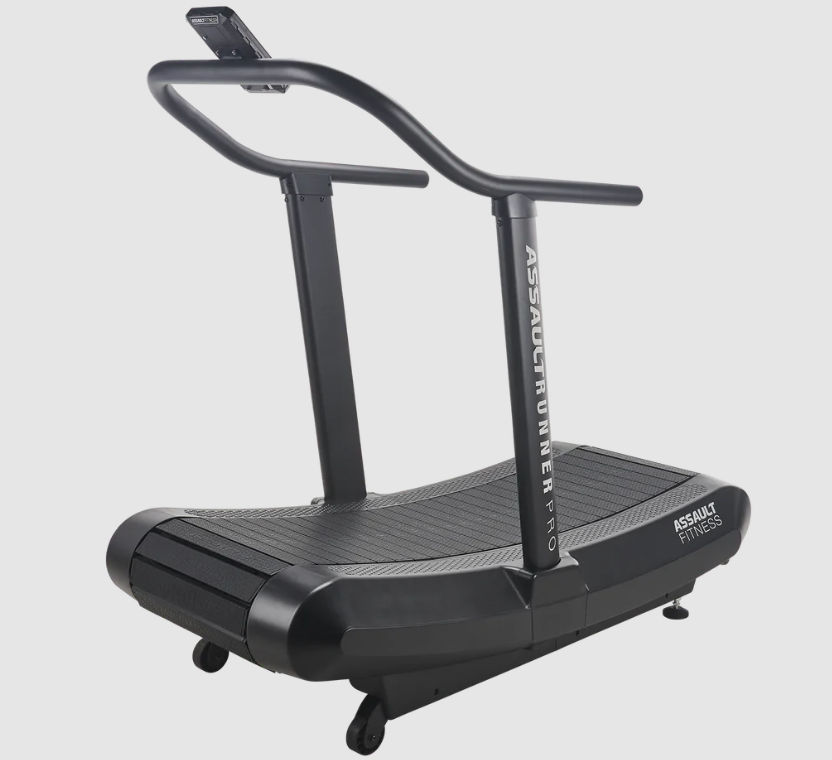 TURN UP THE INTENSITY
The AssaultRunner Pro is specifically designed to help you meet and exceed your fitness goals. While other motorized treads make it easy to "zone out," the AssaultRunner Pro constantly demands your full attention and requires nothing less than 100% effort. It's also equipped with built-in training programs to help track your progress and keep your workouts fresh.
Burns More Calories Than Motorized Treadmills
Low-Impact Design Reduces Risk Of Injury
Onboard programs that target Time, Calories, Distance, Speed, Watts, Pace, Heart Rate
Bluetooth and ANT+ Connectivity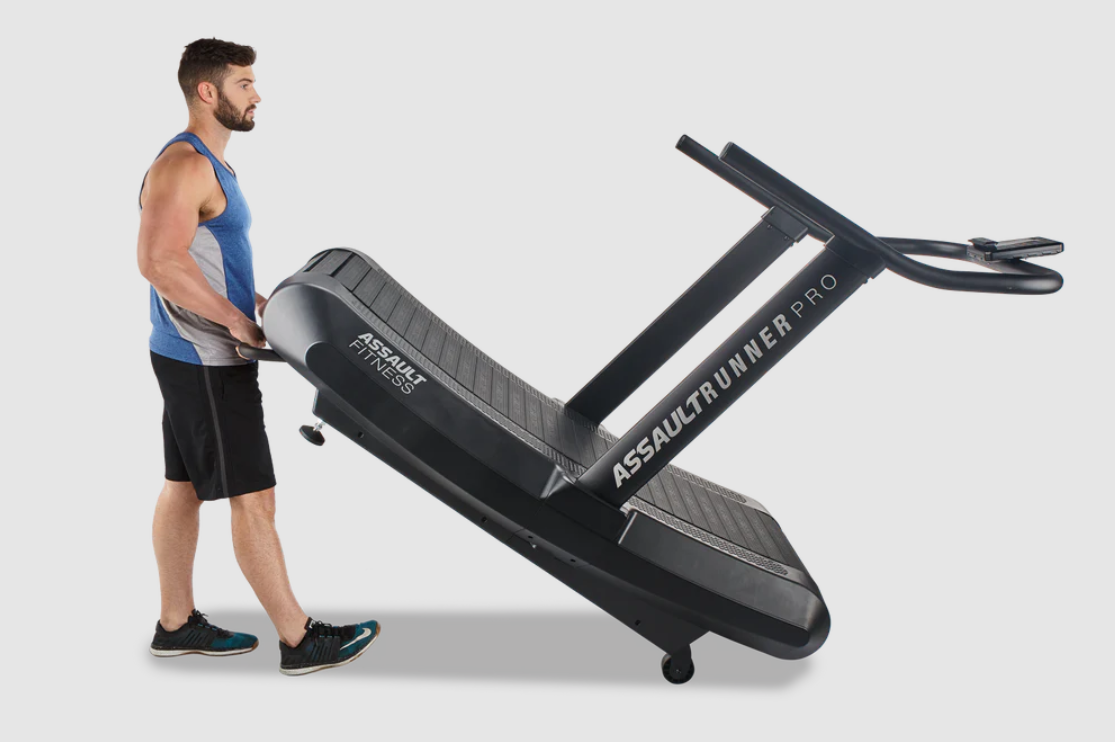 MOVE IT & USE IT
Finding space for gym equipment can be challenging. Our team engineered the AssaultRunner Pro to have one of the smallest footprints of any home treadmill. With built-in transport wheels, an easy-to-read console display, and no electric plug-in required, the AssaultRunner Pro is user-friendly and painless to use, move & store no matter where you train.
Compact Design
Easy-To-Assemble
Low-Maintenance
Tested In All Environments