HOW TO CHOOSE THE BEST EXERCISE BIKE FOR YOUR HOME
June 28, 2021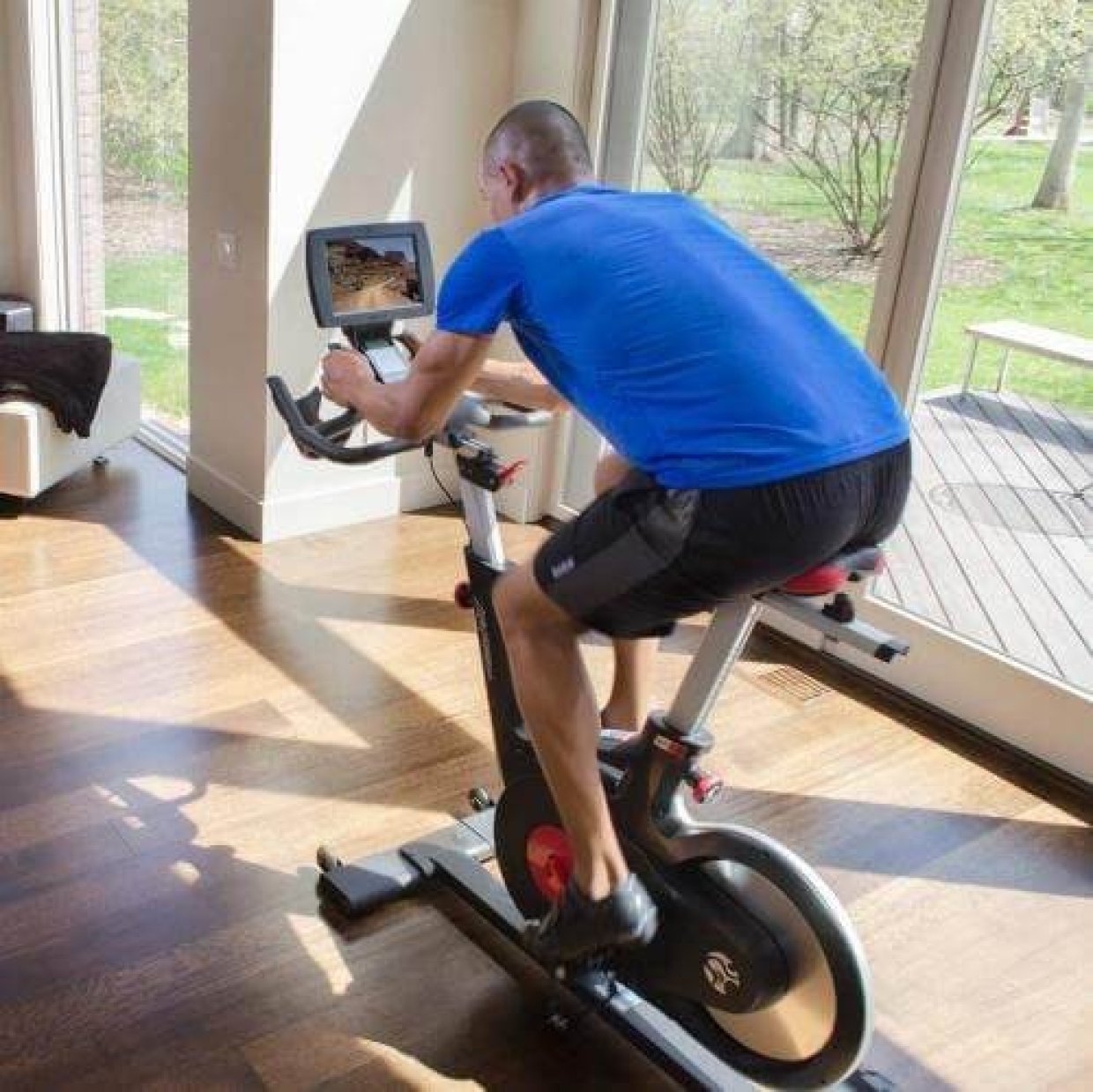 Exercise bikes provide a great cardio training with many benefits: they increase muscle tone, strengthen the legs, and can be great for burning calories. But with so many to choose from how do you find the best exercise bike for you?
EXERCISE BIKE BENEFITS
1. WEIGHT LOSS
Cycling is great exercise for weight loss. The number of calories burned will depend on your age, gender etc but as a guide a young man can burn around 500 calories cycling for 30 minutes at around 17mph. Working out on an air bike can burn even more calories, as this bike type offers a more intense workout. You could burn as many as 80 calories per minute on an air resistance exercise bike. Once you've finished your training on a bike your body continues working to repair the muscles used during your workout. This burns calories even once you've finished training.
2. CARDIOVASCULAR FITNESS
Cycling is an effective and simple form of cardio training. It can help you prepare for marathons or just help you deal better with daily demands. A healthy cardiovascular system increases the supply of oxygen to your blood and the supply of energy to your body. It helps reduce your risk of stroke and disease and can lower blood pressure.
3. IMOROVE YOUR SPORT
A home bike can be more than a piece of home gym equipment. It can allow for specific training focused on the discipline of road cycling. The controlled environment that an it produces can help improve and track your cycling fitness as well as improve your technique. An exercise bike will let you work on the elements you need to improve on, whatever the weather!
4. LOW IMPACT EXERCISE
The low impact nature of static gym bikes make them a good option if you want to minimize any risk of potential injury or strain. Their smooth motion and low impact action combine to make a workout that is easy on your muscles and joints. As long as your gym bike is properly set up, the pressure is taken off of knees and ankles making it a popular alternative to higher impact activities such as running.
5. CONVENIENT AND COST EFFECTIVE
An exercise bike is compact and doesn't take up much space. They also let you make maximum use of your time: you can watch TV, read a book or listen to music as you workout. Cheaper than paying gym fees, all of our cardio bikes come with fantastic warranties that ensure you get years of exercises.
BEFORE YOU BUY AN EXERCISE BIKE
Choosing the best bike for your personal goals is crucial.
INDOOR CYCLING BIKE
Increase physical and sports performance (fitness, strength and speed) and physical health (weight management, cardio benefits, reducing the risk of illness).

You enjoy regular road bike cycling outdoors or spinning classes.

Your priority is a higher intensity workout. Using a combination of changes to resistance, standing/sitting and speed, indoor cycling provides a great format for interval training.

Some users also find indoor cycling bikes easier to stand up and pedal on for higher intensity and replicating uphill riding.

Indoor cycling bikes can also be used with an iPad or tablet to connect to cycling apps and technology to complete home-based classes.

You like the idea of following online workouts or pumping up your favourite tunes to help you keep up the pace of your workout.

Intensity level: 5/5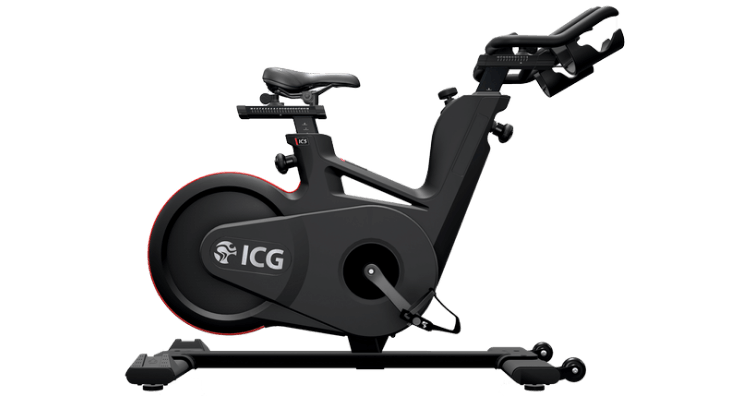 UPRIGHT BIKE
Regular home workouts to increase physical health (weight management, cardio benefits, reducing the risk of illness).

To start or keep up a regular fitness programme or weight management plan.

Your priority is a comfortable ride with good cardio benefits. You can watch TV or listen to a radio programme at the same time.

The onscreen programmes can take you through a range of fitness workouts including warm-ups and cool-downs.

Intensity level: 3/5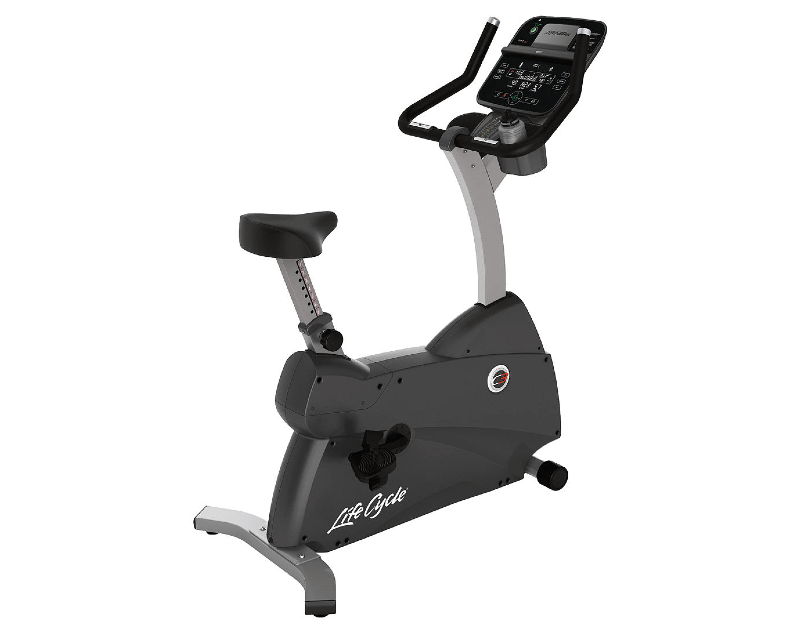 AIR BIKE
You work out regularly and are ready to take your cardio fitness and muscle tone to the next level.

You're an athlete looking to enhance your performance.

You want a bike that offers a full body workout, that tones your arms, legs and core.

You live for the burn! You love intense workouts that push your body to new limits.

You love HIIT training and are looking for the perfect bike for interval training.

You enjoy CrossFit® training.

You want to burn as many calories per minute as you can to support your weight loss goals or long-term weight management.

You want a heavy duty fan bike that's built to last and can withstand regular, intense workouts.

Intensity level: 5/5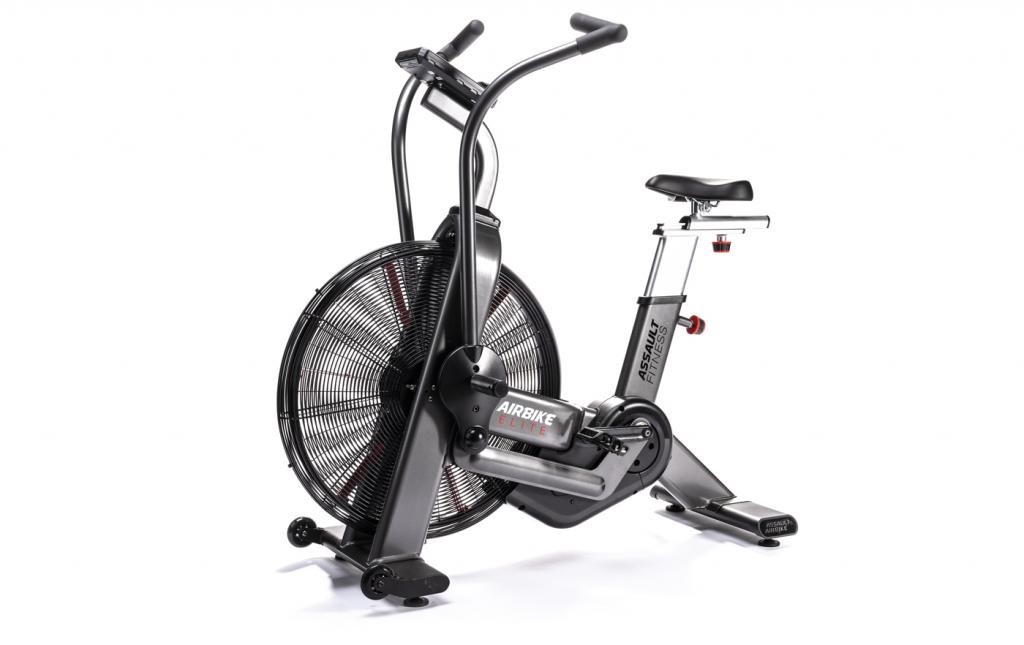 RECUMBENT BIKE
Provides a similar type of workout to the upright exercise bike but allow you to sit in a position which supports the back.

Ideal for people who are recovering from knee or back injuries.

The focus of the exercise tends to be slightly more on the glutes (bottom) and has slightly more impact on the lower stomach muscles compared to an upright exercise bike.

Intensity level: 3/5