How does year 2021 has went for Fitstore.lv?
February 02, 2022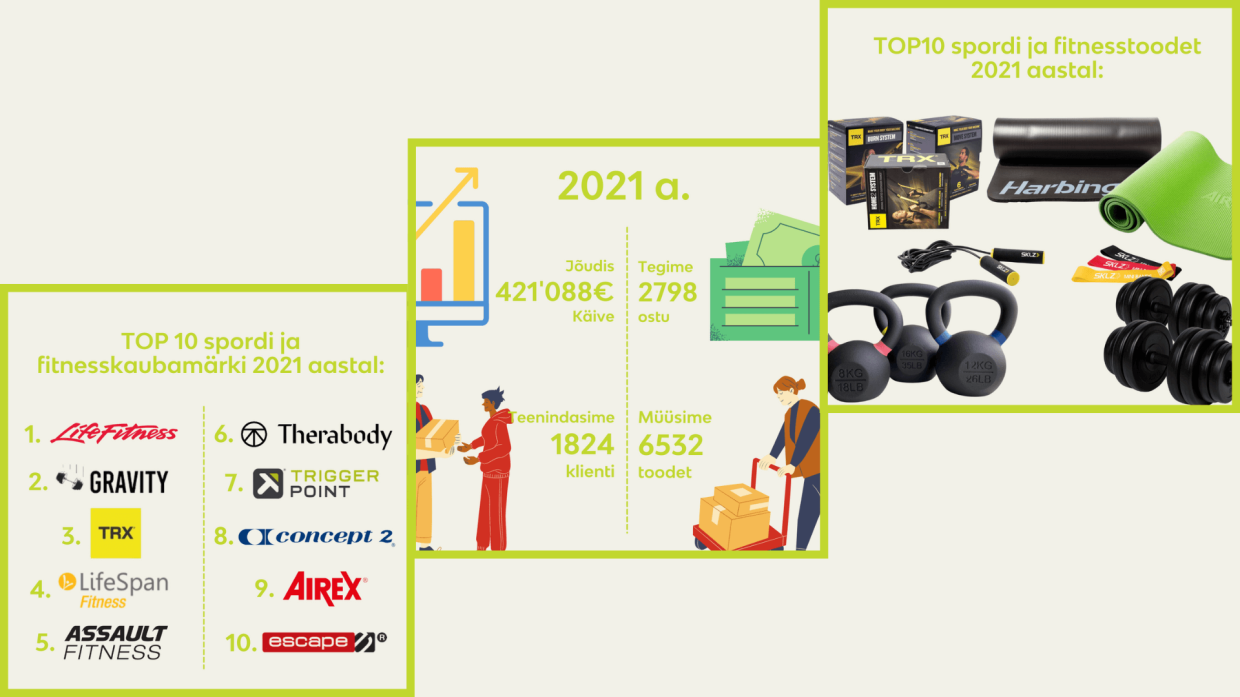 Fitstore.lv in 2021
We are grateful that you have been with us in 2021! We are really delighted about you choosing our shop for sports and fitness products - worldwide quality brands, responsive service, knowledgeable sellers-consultants and chance to test out every single product in our store. We are eager to grow, develop and improve shopping experience for you - our clients, to make fitness and sports goods more affordable for all your needs, at home gym or commercial gym. That's why our 2022 biggest goal is to encourage people in Baltics and Finland to be more healthy, do more sports, and to be in great shape. To fulfill even more this goal we are planning to make even more educational events for trainers, for example TRX suspension system trainings, Theragun self-massage and more, so you could trust them and be sure that they know everything for 100%. Our vision - to increase the percentage of people who do sports, feel good and are physically prepared for everyday challenges!
In this blog post, we want to share 2021 data on our progress, the number of people we've reached, and the fitness inventory you loved.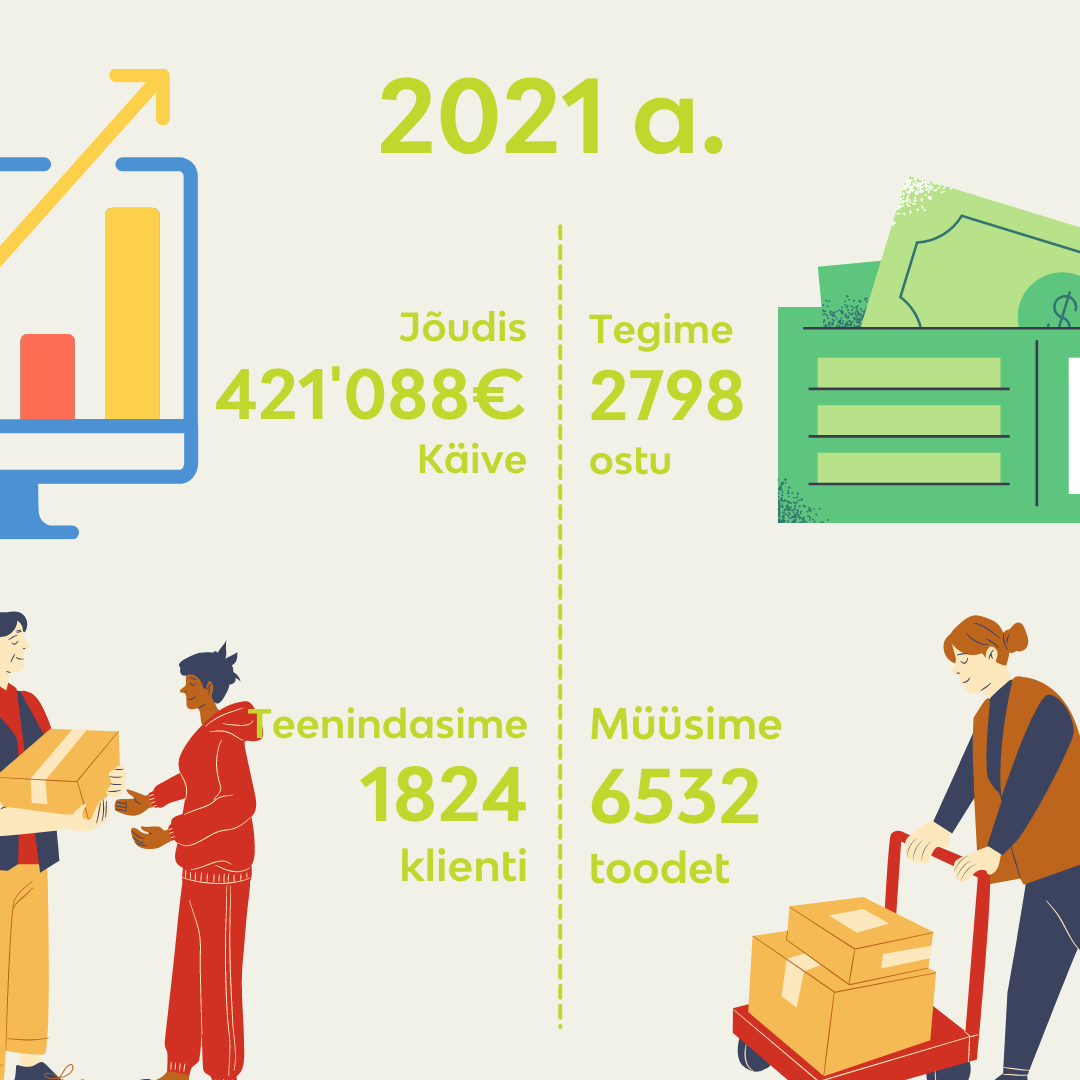 In 2021, fitstore e-stores in the Baltics have reached a turnover of 421'088 Eur, which is 4 times higher than last year, which confirms that we are evolving, following the trends, as well as adjusting the assortment to your wishes and needs. In 2021, we have sold 6532 sports and fitness products through fitstore sites in the Baltics, which is enough for a narrow niche store! In total in 2021 were made 2798 purchases. And the most important figure for us is the number of customers served online - 1824. Thank you very much for shopping with us and trusting the quality of the brands and service we offer!
In this picture you can see the top 10 sports and fitness brands by turnover in 2021. Our own brand - Gravity is one of the most popular. From this picture we can conclude that it is very important for you to recover after workouts, because two brands out of 10 are self-recovery brands (self-massage rollers, balls and massage guns). As we are the only direct official representatives of these brands, our assortment includes the widest range of these products and also warranty service is included. Follow our soc. networks to be among the first in the Baltics to hear about the latest news from the world's leading brands.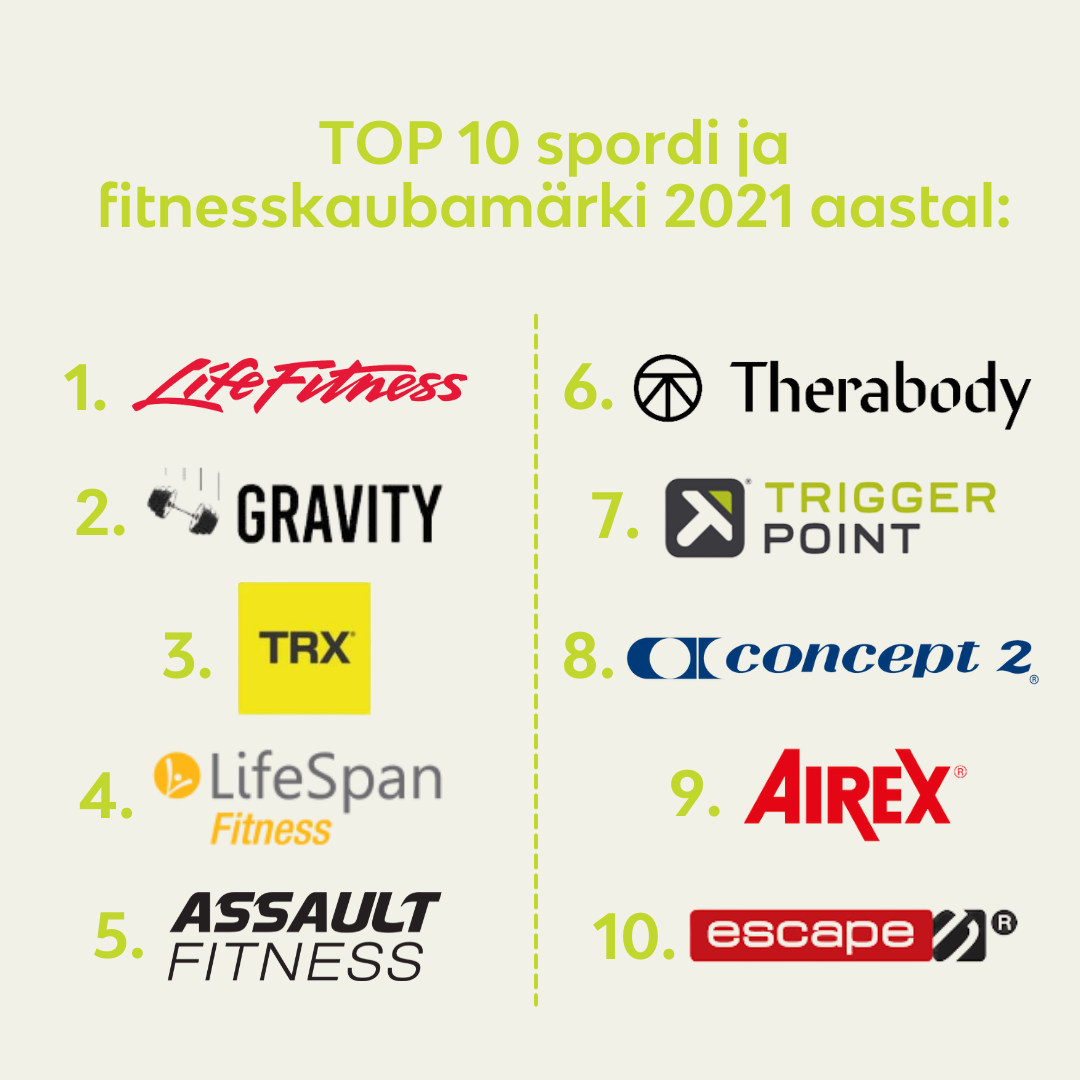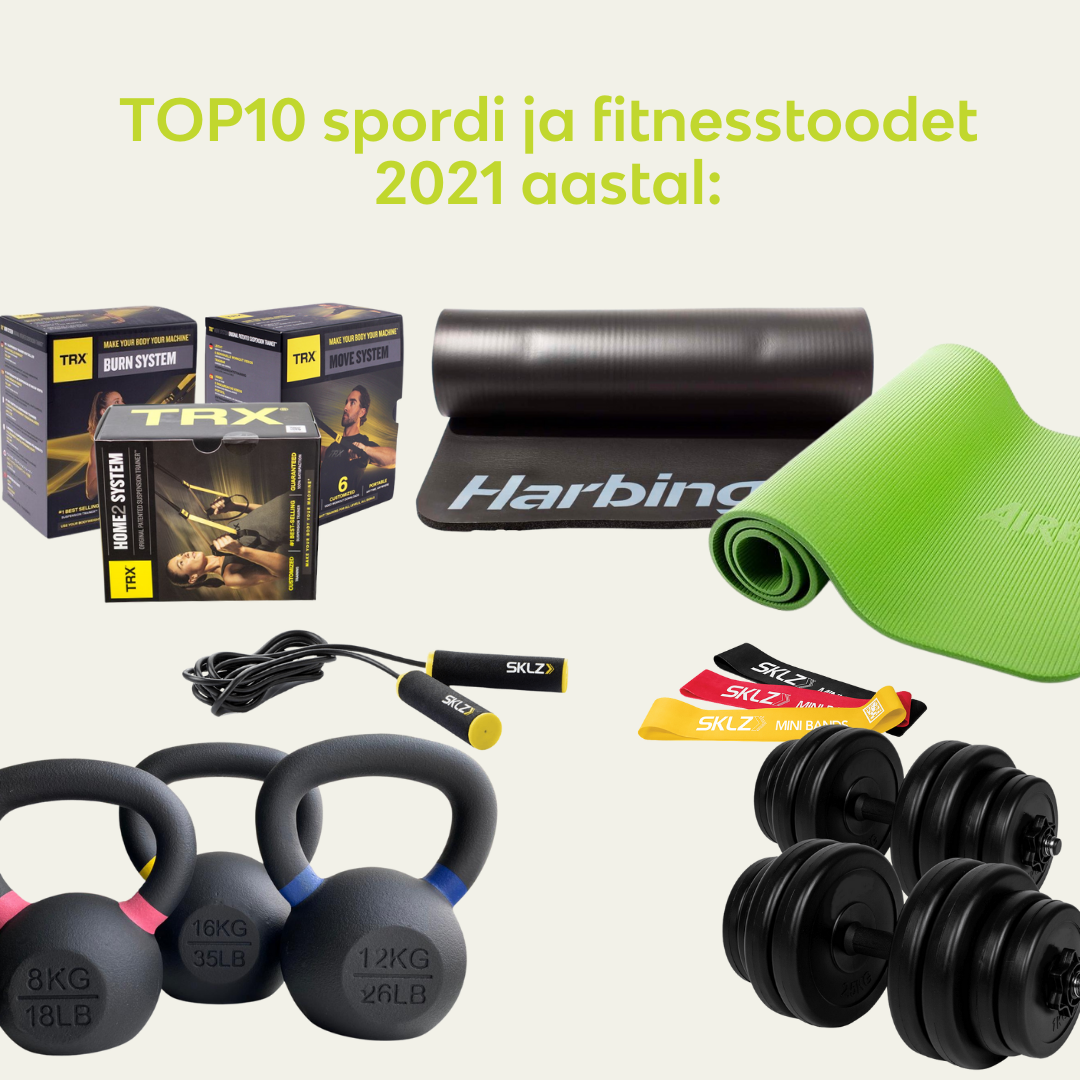 In this picture you can see the top 10 best-selling sports and fitness products by sold amount in 2021. The most popular were TRX mini bands, which are self-explanatory because they are compact, easy to use at home and even helps you to keep yourself in good shape. In second place is TRX Move (the lightest and most affordable of the TRX suspension system kits). In third place is the brand which is loved by yoga, stretching and simply comfortable sports enthusiasts – Airex with the product – Fitline 180. In fourth place is the product from the free weight category – Gravity A Vinyl Dumbbell 15kg set (you definitely take in count the price-quality ratio). In fifth place is the TRX HOME2, which is the best equipment for home sports - efficient, compact, easy to adjust and sustainable.
We would like to once again thank those who chose us as their sports and fitness equipment e-shop!
We wish you to fulfill all sports goals in 2022 and reach even higher achievements!